Things have been good in Charlotte, March gets a lot warmer here than in Cincinnati/Columbus. Nothing explicitly exciting or of note but there's been lots of miscellaneous stuff.
My ski/snowboard trip was great! I went to snowshoe with Patrick 3/12 - 3/14 and we had a blast. they had record snowfall this year so there was plenty of base. the weather wasn't perfect--a bit wet but we did kind of procrastinate and put things off... it was still great though, all their runs were open including the big western territory which features their two longest runs, 1.5 miles or so--needless to say they were amazing. did make me tired though...lol
Next, my desktop computer has been acting up. I've kind of gotten overwhelmed trying to keep up and maintain my desktop, home theater pc, BlackBerry, iPhone,
work laptop, work netbook, etc... not to mention I've got about 5 TB worth of HDD space and stuff to manage. I think XP started to become corrupt over time which consequently made my backup image corrupt--at least for the operating system, no data was actually lost. just the time and frustration with trying to restore all my programs, itunes, firefox, movies db, etc. do i want a new computer? maybe. i just want to simply and quickly be able to do all the things i used to be able to do...
Last weekend was great, went to the Charlotte Checkers game on Friday and then went to Strike City to watch the Buckeye's game with the Charlotte Buckeyes. good work OSU, bummer Cincinnati lost last night to Dayton in the NIT though.
Tonight is the CYP (charlotte young professionals) quarterly event where the guest speaker is the city mayor, Anthony Foxx. Tiffani, Kyle, Brandon, and I are planning on going. Unfortunately I haven't been feeling well and think I need to go to the doctor, but I still want to go...in part because I already paid $10 for it! Q4 last year I registered because Tiffani did but then she got sick and couldn't go and I was more interested in seeing her than whatever the event was so then I didn't go, $15 wasted on that one so not this one too!
This weekend is exciting, my parents are coming to visit! I thought Barbi and the kids might come too but I guess she's not up for traveling being pregnant? Evan may still come if he wants to, my Mom said she'd ask him. lol.
New video from The Lonely Island on youtube, Boombox.
Bugatti keeps pushing ridiculous to another level: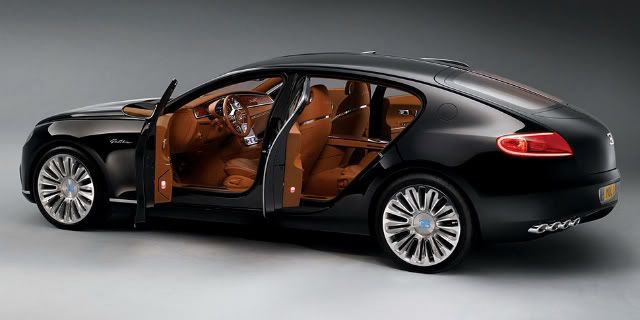 Breaking Bad Season 3 started, haven't watched it yet but am excited--was trying to get others here into it.
That's all I can think of for now