Howl at the Moon is a cool piano bar in uptown Charlotte at the Epicentre. 2/12/84 is Kyle's birthday so we got a big group of people together and had a really great night.
(btw, Kyle is holding a
"Bald Guyz" head wipes
wrapper,our friend/co-worker Carl Baker Jr uses them)
Tiffani and I also had a very nice picture: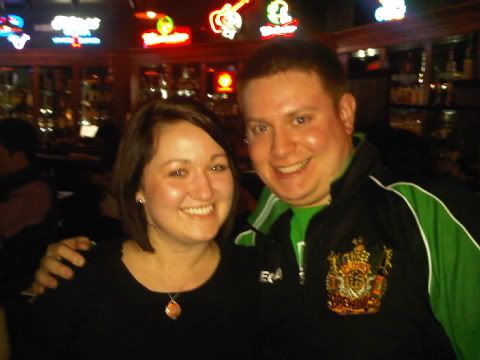 She's beautiful and I love her :) Fancy dinner tomorrow at Morton's for Valentine's Day!